Futura Investment Fund provides opportunities for investors to become passive equity partners in institutional quality,
recession-resistant, real estate.
Our goal is to help investors build long-term wealth and passive income streams through a diversified offering of value-add properties, developing new buildings across the U.S and Canada.
The deals we fund provide opportunities for investors to preserve capital investments, generate tax-efficient income, and build equity through future capital appreciation of the real estate assets.
We diversify across recession-resilient niches which perform well in all market cycles and Invest with experienced syndicators that have proven track record of success.
The Company's pooled investment structure allows it to raise funds in advance of purchase, which gives it a competitive "all-cash" advantage over other purchasers who have to raise the money prior to closing.
After more than 30 years of successfully investing in real estate using the syndicated investment model (partnering with investors on a deal-by-deal basis), Futura Investment Fund's members announced its new fund.
We are currently accepting subscriptions from institutions and accredited investors.
For more information about participating in Fund, please contact us using the form below.
FIRST INVESTMENT FOCUS
We believe that the luxury segments offer some of the best investment opportunities in real estate due to a combination of value appreciation and growing consumer demand. 
Futura Investment Fund focus on primary urban markets and select leisure destinations. Select ground-up development projects where supply and demand fundamentals support new construction and land can be purchased at a favorable price with entitlements already in place. 
General Partner and Affiliates have an extensive network including lenders, banks and real estate professionals that refer potential acquisitions. We track hundreds of auctions monthly within our target markets to identify opportunities that fit our investment criteria. We only buy assets that require additional attention and investment in order to achieve their optimal market. 
Our in-house construction team performs cost efficient repairs and improvements to minimize marketing time and maximize project level ROI. 
Our In-house sales and management team may handle all the partnerships, listings, sales, marketing and transaction management for all the fund assets.
We have a simple vision that guides all of the decisions we make: To be the most trusted and best performing brand in the luxury real estate industry.  A set of core values guides us towards this vision and defines the culture of our business.  
RENOVATION / REPOSITIONING
Existing properties in desirable locations and in need of renovation and/or market repositioning. These properties are well located, but are failing to perform to their full potential due to a combination of their physical state and management.
CONTROLLING EQUITY POSITION
We pursue control oriented equity investments that generally take the form of whole ownership or joint venture structures.
INNOVATION
Persistent creativity and entrepreneurial thinking drive continuous improvement in order to deliver futuristic look associated with new technologies saving energy, improving quality of life and preservation of the planet.
ACCOUNTABILITY
We deliver on our commitments to our investors, our partners.  Competence, reliability and personal initiative cultivate trust and drive consistent results.
WELL LOCATED
We focus on well located properties in high barrier to entry markets to further insulate against cyclical risk.
INVESTORS MAKE MONEY 4 WAYS

CA$HFLOW
Positive cash flow from rental income is typically distributed to investors.

AMORTIZATION
Revenue from regular operations & rental income pays down the debt on the property, which in turn builds equity for investors.

APPRECIATION
A luxury property syndication is a business valued primarily by its Net Operating Income (NOI), and by the appreciation of the property over time.

DEPRECIATION
Investors benefit from tax benefits such as accelerated depreciation and cost segregation, possible 1031 exchanges into new projects and tax free return of initial equity & other tax benefits.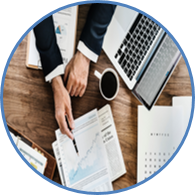 ROLE OF A SYNDICATOR
Futura Investment Fund /syndicator is the structure who initiates the real estate syndication; they are responsible for identifying the market, underwriting the property, securing financing, overseeing the business plan, development, renovations and the daily activity of the property management, ensuring good investor relations, and managing the asset it general.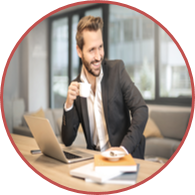 ROLE OF AN INVESTOR
The member, or investor, is the individual (company associated) that provides the equity to fund the deal. The role of investors in real estate syndication is very simple: they invest their money in a real estate Fund that is run and managed by the syndicator, and they earn a percentage of the project's profits based on a predetermined and agreed upon rate that is split between all investors and the syndicator. Their investment is also guaranteed by an equity position directly in the Fund that is on title.